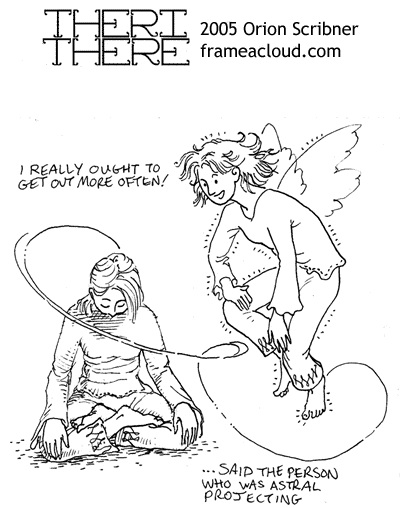 Previous page - Contents - Next page
Transcript:
A person sits cross-legged, their head bowed. Their winged double floats above them cheerfully.
"I really ought to get out more often!"
...Said the person who was astral projecting.
Discuss today's comic.
Reblog it on Tumblr.
DeviantArt.
Patreon.
No available translations for today's comic.